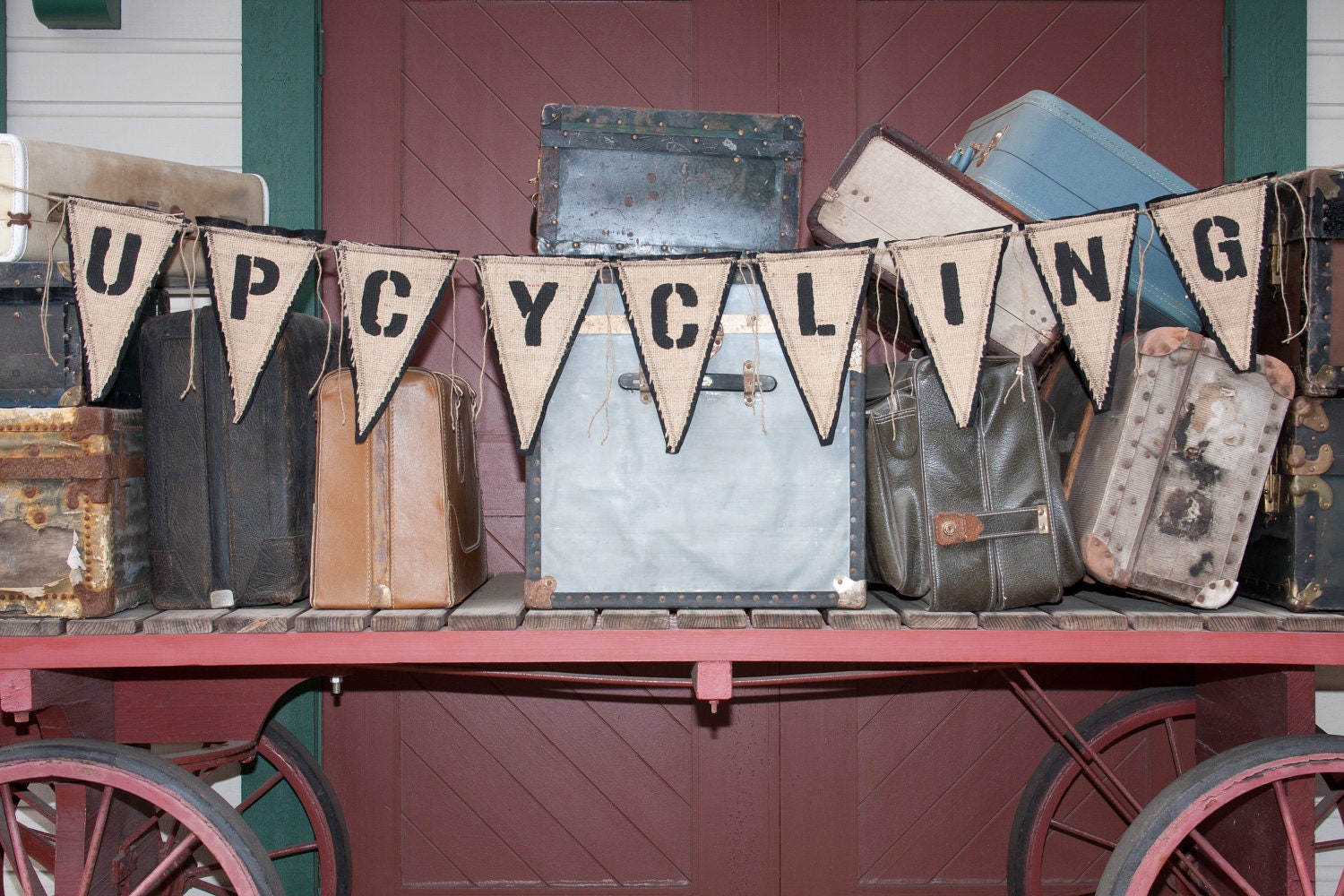 If you missed her in June, you're in for a treat! Squamish artist, Karen Yaremkewich will be our Artist in the Window again this Saturday. Karen founded Endure Upcycled Designs in 2010 and makes one-of-a-kind, eco-friendly pieces sourced from reclaimed fabrics and clothing found at thrift stores.
With a passion for creating costume pieces, Karen has made items for special events, art galleries, and unique shops, focusing on locations within a hundred mile radius of Squamish. At Bird on a Wire, we feature her handmade buntings made from burlap coffee bags, Squamish's very own Galileo Coffee Company's burlap coffee bags to be specific! Her buntings have a variety of messages on them perfect for the home or a wedding.  She also makes adorable aprons, bow ties, mirrors, and other great pieces from recycled materials!
If you have an event coming up, or are looking for that unique touch to a space, be sure to join us at our store location, 2535 Main Street, from 11 am – 4 pm this Saturday, September 28th, to see some of the great items Karen has made as well as learn how to repurpose some items of your own!
On Facebook? LIKE Endure Upcycled Designs to keep up to date with Karen!